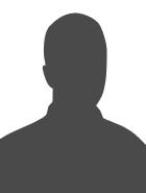 M.B., B.S., Grad. Dip. Sp. Science, F.A.C.S.P.
Sport & Exercise Medicine Physician
Dr. Hugh Hazard graduated from Sydney University in 1967. He spent his residency years in medicine and surgery at the Lewisham Hospital and the Repatriation General Hospital, Concord. He spent four years in city and country general practice before joining an established practice in Belmore in 1974.

Dr. Hazard gained a Fellowship of the Australasian Medical Acupuncture Society in 1980 and a graduate Diploma of Sports Science in 1986. He became a Fellow of the Australian College of Sports Physicians in 1992.

Dr. Hazard has been a member of the American College of Sports Medicine since 1982 and has had a long administrative role at state and national level in the Australian Sports Medicine Federation. He was granted an Inaugural Fellowship of the Children in Sport Committee and Vice President (Medicine) on the national board of the New South Wales Rugby League Medical Officers Association, and the Australian College of Sports Physicians.

Dr. Hazard has been the club medical officer for the Canterbury/Bankstown Rugby League team for 18 years. During the 1980's he served as the medical officer for the Sydney Olympic Soccer Team. He regularly lectures to sports trainers, Red Cross, physiotherapy and medical groups, and is a visiting medical officer for the Executive and Community Health Assessment Program at the Sports Clinic, Cumberland College, Lidcombe.