Address
160 Belmore Road
RANDWICK NSW 2031
Phone (02) 9399 5333
Fax (02) 9398 8673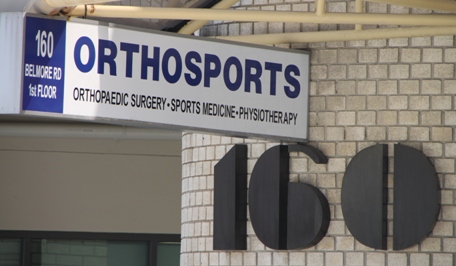 Parking
Free on street parking is difficult to find.
The closest off street parking is available in the Coles car park (enter via Clara Street). Slightly further away but more parking spaces are available in The Royal Randwick Plaza shopping centre (enter via Avoca street).
The entrance to the practice is along the side above the beautician.
Doctors consulting here
Dr John Best
Dr Rodney Pattinson
Dr Ivan Popoff
Dr Doron Sher
Dr Paul Mason
Dr John Negrine
Dr Jerome Goldberg
Dr Todd Gothelf
Dr Andreas Loefler
Public Transport
The following list gives bus numbers, and their destinations. For further information on public transport options please visit  www.131500.info

•304 Circular Quay to Pagewood via Central Stn, Surry Hills, Waterloo, Zetland. Closest bus stop: High St, Randwick
•370 Leichhardt to Coogee via St Peters Stn, Newtown Stn, Annandale. Closest bus stop: High St, Randwick
•400 Burwood to Bondi Junction via Campsie, Bexley North, Rockdale, Arncliffe, Sydney Airport, Pagewood, Maroubra Junction, Kingsford, Kensington. Closest bus stop: High Street, Randwick
•372 Railway Square to Coogee via Cleveland St, Carr St, Coogee. Closest bus stop: Belmore Rd, Randwick
•373 Circular Quay to Coogee via Taylor Square & Carr St, Coogee. Closest bus stop: Belmore Rd, Randwick
•374 Circular Quay to Coogee via Central Stn. Closest bus stop: Alison Rd, Randwick
•375 Railway Square, Waterloo, Randwick Junction, Maroubra Beach. Closest bus stop: Belmore Rd, Randwick
•376 Circular Quay to Maroubra Junction via Central Stn. Closest bus stop: Belmore Rd, Randwick
•377 Circular Quay to Pagewood via Maroubra Beach. Closest bus stop: Belmore Rd, Randwick
•314 Bondi Junction Interchange to Coogee. Closest bus stop: Belmore Rd, Randwick
•315 Bondi Junction Interchange to Coogee. Closest bus stop: Belmore Rd, Randwick
•316 Bondi Junction Interchange to Pagewood. Closest bus stop: Belmore Rd, Randwick
•357 Bondi Junction Interchange to Sydenham Station. Closest bus stop: Belmore Rd, Randwick