Welcome to Question for Physiotherapists, September 2021.
This month Dr Christopher Spelman discusses precautions after a Total Hip Replacement.
Please feel free to send your questions to education@orthosports.com.au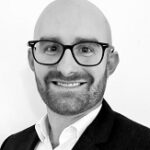 QUESTION I  Hip Precautions after Total Hip Replacement, What has changed?
ANSWER |  Hip precautions have been a standard part of orthopaedic practice following total hip replacement for many years. Recent evidence has emerged for the use of hip precautions following THR for osteoarthritis. Hip precautions are specific to the surgical approach used for THR, however they are used variably by different surgeons. Total hip replacement performed for conditions other than osteoarthritis have a higher dislocation rate, and extra care should be taken with these patients.

Direct Anterior Approach (DAA)
Total hip arthroplasty performed through the direct anterior approach has been shown to have a lower dislocation rate than posterior approach, however overall operative complications are similar. Hip precautions are not generally prescribed following total hip arthroplasty through direct anterior approach. Short term recovery after DAA THR is faster than other approaches, however recovery from all approaches equalises 6-12 months after surgery.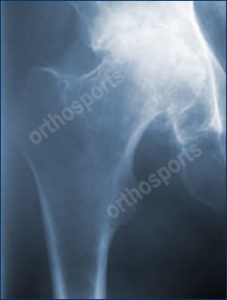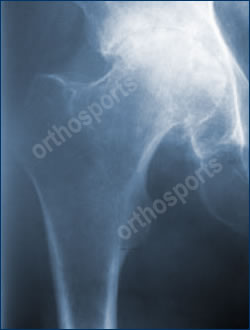 Posterior Approach
Posterior hip precautions include limitation of flexion beyond 90°, limitation of internal rotation in flexion, avoiding crossing legs, and avoiding lying on your side post operatively. A recent large systematic review by Crompton et al1 of 6900 patients showed no difference in dislocation rate after posterior THR in patients using no precautions versus standard precautions. Interestingly there was also no difference in patient reported outcomes in either group, implying use of you precautions does not affect post-operative rehabilitation. Preliminary results of a randomised controlled by Treteault et al2 trial in the Journal of Arthroplasty also show no difference in dislocation rate.
Anterolateral approach
Standard hip precautions following an anterolateral approach involve avoiding external rotation of the hip, crossing legs and avoidance of hyperextension. A recent systematic review by Barnsley et al3 has shown no benefit with the use of precautions on dislocation rate following anterolateral approach for THR. A separate study also noted no deleterious effects on post-operative rehab or recovery when using hip precautions. This approach is commonly used for hemiarthroplasty for fracture due to its lower dislocation rate.
Summary
The use of hip precautions should always be guided by the operative surgeon. Emerging evidence shows the need for precautions may not be necessary, however there is no evidence that they adversely affect patients rehabilitation or recovery following total hip arthroplasty.
I offer total hip replacement via direct anterior approach to selected patients based on their degree of deformity, previous surgeries and body habitus. For complex primary hip replacements and patients with high BMI, I perform my total hip replacements via a posterior approach.
References:
Jack Crompton, Liza Osagie-Clouard & Akash Patel (2020) Do hip precautions after posterior-approach total hip arthroplasty affect dislocation rates? A systematic review of 7 studies with 6,900 patients, Acta Orthopaedica, 91:6, 687-692, DOI: 1080/17453674.2020.1795598
Matthew W. Tetreault, Faisal Akram, Jefferson Li, Denis Nam, Tad L. Gerlinger, Craig J. Della Valle, Brett R. Levine, Are Postoperative Hip Precautions Necessary After Primary Total Hip Arthroplasty Using a Posterior Approach? Preliminary Results of a Prospective Randomized Trial, The Journal of Arthroplasty, Volume 35, Issue 6, Supplement, 2020, Pages S246-S251
Barnsley, Lara, Leslie Barnsley, and Richard Page. "Are hip precautions necessary post total hip arthroplasty? A systematic review." Geriatric orthopaedic surgery & rehabilitation3 (2015): 230-235.