Welcome to Orthosports Question for Physiotherapists, September 2023.  This month Dr Doron Sher discusses the comparison of the High Tibial Osteotomy vs the Unicompartmental Knee Replacement.
Register your place for the Annual Orthopaedic Updates.  Saturday, 4th November 2023.
To register for the Live event at UNSW CLICK HERE
To register for the webinar (live & recorded) CLICK HERE

Please send your Questions to: education@orthosports.com.au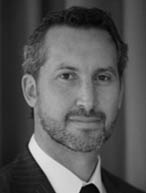 QUESTION | I RECENTLY HAD 2 PATIENTS WITH MEDIAL KNEE ARTHRITIS. ONE WAS OFFERED A HIGH TIBIAL OSTEOTOMY AND THE OTHER A UNI KNEE REPLACEMENT. HOW DO YOU DECIDE WHICH TO USE?
ANSWER | A small number of patients have arthritis localized to the medial compartment of their knee only. While this eventually progresses to the rest of the knee, in these particular patients it can take a long time for this to happen.
Treatment of arthritis always starts with non-operative treatment but eventually the pain and disability lead to the need for surgical intervention. This is a problem if the patient wishes to remain active; playing sports, kneeling or doing manual work. A Total knee replacement (TKR) is reliable at providing pain relief for these patients but it restricts their work and sporting capabilities considerably due to the issues of polyethylene wear and implant loosening. This is also an overkill if the arthritis is localized to the medial compartment only.
If the patient has medial disease only it is ideal to address only the damaged part of the knee. This can be done by realigning the knee to take the load off the damaged area (High Tibial Osteotomy) or by replacing only the medial half of the knee; a Unicompartmental knee replacement (UKR).
The main goal of a high tibial osteotomy (HTO) is to re-align the leg to decrease the pain associated with arthritis. In younger patients who wish to remain active this improves function and slows the progression of the arthritis on the medial side of the knee but actually accelerates it on the lateral side of the knee.
Older or less active patients may be satisfied with a TKR but it is an imperfect long-term solution for active patients in terms of the range of motion they achieve and the fact that the knee does not feel like a natural knee after the surgery. There is a small subgroup of older patients who retain excellent range of motion in their knee with only medial sided disease who may be suitable for a Unicompartmental knee replacement.
The potential downside of a UKR is that if it needs to be converted to a total knee replacement this creates a poorer outcome for the patient in the longer term. Unfortunately, the results of revising a UKR to a TKR are about the same as revising a primary TKR to a revision TKR. In contrast to this, the results of performing a TKR after an opening wedge HTO are similar to those of a primary TKR.
The most important part of achieving success with proximal tibial osteotomy is selection of the appropriate patient. They should be relatively young, active, have reasonable range of motion in the knee and have only one part of the knee affected. Unlike a knee replacement an HTO imposes no permanent activity restrictions
There are a few considerations when deciding which operation to do:
 Indications:
HTO is typically considered for younger patients with early-stage osteoarthritis, who have malalignment issues and healthy articular cartilage in non-affected compartments of the knee joint.
UKR is suitable for older and less active patients with primary osteoarthritis or post-traumatic arthritis, where the damage is limited to one compartment of the knee joint.
Extent of Surgery:
HTO involves cutting and repositioning the tibia to correct the alignment. No joint surfaces are replaced or removed. Plate and screw fixation is used and crutches are usually needed. The work is done outside the joint and bone healing is required.
 UKR involves replacing the damaged compartment of the knee joint with a prosthetic implant. Typically the implants are cemented into place and can be walked on and moved immediately.
Rehabilitation:
HTO requires a more extensive rehabilitation program allow bone healing and then regaining strength, range of motion, and stability after the osteotomy. Weight-bearing may be limited for a specific period.
UKR rehabilitation is generally faster compared to HTO as it involves replacing the damaged compartment. Weight-bearing is usually allowed immediately.
Restrictions Post Surgery
HTO – Nil. Able to play sports and run.
UKR – Those of any joint replacement with metal and plastic. No running, jumping etc
Long-Term Outcome:
HTO has the potential to delay or avoid the need for a total knee replacement in younger patients, with studies showing satisfactory long-term results in terms of pain relief and function. This is an operation which is designed to fail over time but may last up to 15 years before the patient needs a knee replacement.
UKR provides reliable pain relief and functional improvements in patients with isolated compartmental degeneration. Unless it is performed in an elderly patient it may have a higher risk of revision surgery in the long term compared to HTO or total knee replacement.
Summary
HTO is generally performed on young active patients with fairly good range of motion of their knee.,
UKR is generally performed on older and more sedentary patients.
Both operations provide excellent pain relief but are expected to 'fail' over time and eventually be converted into a TKR. The results of conversion of an HTO to a TKR are better than the results of conversion of a UKR to a TKR.