Superficial radial nerve branches.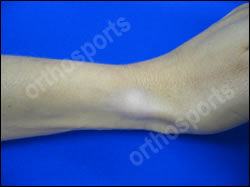 Mark with thumb nail…
Tip radial styloid.
Either side of first dorsal compartment tendons.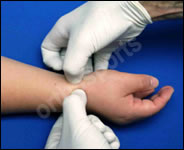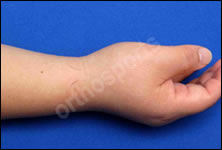 Clean with alcohol swab.
Support hypothenar eminence on patient's hand.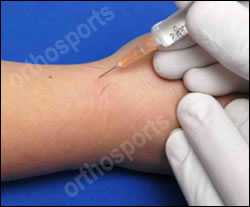 1ml Celestone + 1 ml Lignocaine plain with 2.5ml syringe and 27G needle.
Aim to inject ~ 5mm proximal to tip radial styloid – superficial to extensor retinaculum .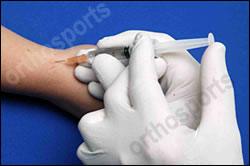 Apply bandaid and massage area to spread the fluid.
Crepe bandage up around thumb.
For further information, refer to Hand Injections – General